From skyscrapers to markets, London has it all, making it almost impossible to see everything in one trip. Whether you're coming to London for a day or a week, there are certain places you can't afford to miss out on seeing – here are seven of them in no particular order.
1. The Shard
London's tallest skyscraper, The Shard, opened in 2013 and has dominated London's skyline ever since. Its viewing platform, The View from The Shard, gives visitors the opportunity to see London from its 72nd floor and tickets can be purchased here.
Nearest tube station: London Bridge
2. Big Ben
Big Ben is over 150 years old and is a must see for anyone visiting London. It is part of the Palace of Westminster (or, as you may know it, the Houses of Parliament) which is where the government debates about the major political issues facing Britain. Below is a live stream I did on Periscope from opposite Big Ben on 03/04/17 to give you a feel of what it's like to be there in person.
Nearest tube station: Westminster Station
3. London Eye
The London Eye is one of London's most iconic landmarks and is only a five minute walk from Big Ben. In only thirty minutes it will give you a view of the entire city from over 400ft in the air and, according to a Twitter poll I conducted, it's the main tourist attraction my followers would want to see if they came to London. Tickets can be purchased here.
Nearest tube station: Waterloo
4. Sky Garden
https://www.instagram.com/p/4gt7gbMR8c/?taken-by=conorclark
London's Sky Garden is located at 20 Fenchurch Street and is based on its 34th-37th floors. It is situated opposite The Shard, giving visitors the best view of Britain's tallest building available (as shown in the image above). There are even two bars in the Sky Garden, meaning you can get a drink as you take everything in. The best thing about it? Tickets are completely free.
Nearest tube station: Monument
5. Buckingham Palace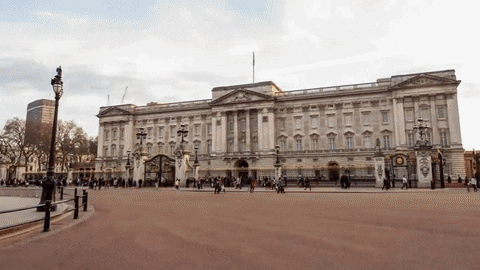 Buckingham Palace is the home and headquarters of the reigning monarch of the United Kingdom and is a huge attraction for both tourists and Londoners. From watching the Queen's Guard march outside to relaxing in one of the three neighbouring parks, it's easy to spend the day at Buckingham Palace.
Nearest tube station: Green Park
6. Covent Garden
https://www.instagram.com/p/BQDSwryjGv4/?taken-by=conorclark
Covent Garden has everything tourists come to London to experience. It's full of shops, restaurants, bars and even has its own market. It's a place that often gets overlooked by visitors because it isn't home to skyscrapers or famous tourist attractions, but it's definitely worth visiting.
Nearest tube station: Covent Garden
7. Camden Market
At the heart of Camden is Camden Market. You can buy pretty much anything in the market, from clothes to food to art. It's the perfect place to buy something unique from your trip to London that your friends back home won't be able to get anywhere else. It's also not too expensive and Camden Town is full of restaurants, bars and shops to keep you occupied once you've explored the market.
Nearest tube station: Camden Town
---
So, there you have it. Those are seven of the places you have to visit if you're ever in London, according to someone who has lived here for over twenty years. There are dozens of other places I could have recommended, but I think these seven are the most enjoyable if you're a tourist and want an insight into what London is really like.
If you want any other recommendations or want to complain that I've missed somewhere that you see as hugely significant, then leave a comment or tweet me @ConorClark.